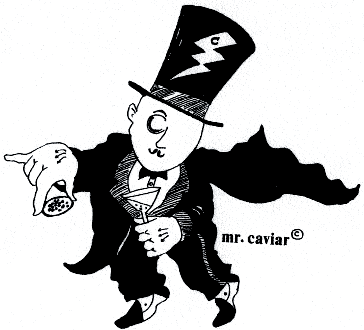 SUBMISSION GUIDELINES 
Read, understand and accept the Standard Agreement for Contributed Content (below).  These guidelines are incorporated as part of it.
The Journal of Provincial Thought (JPT or journal) generally requests that written submissions not exceed around 2,000 words. Considerably longer works may be excerpted and the excerpt, not exceeding around 2,000 words, submitted for stand-alone publication. But please do inquire; longer works may be serialized or published whole.
Submit by email only, to the submissions e-address listed on the Accost Us page.  One of the following formats is required for written materials: 
1) Rich Text Format (.RTF).  Your documents may typically be saved as RTF by selecting the option in your word processor.
2) Plain text  (.txt).   
3) Word (.doc)
4) HTML
JPT will convert the font to meet our needs; this is an ordinary and routine modification.  Do not use special, fancy, or unusual fonts, as they require time-consuming conversion into slow-loading graphics in order to be viewed on most browsers (which lack access to the unusual font you have on your computer).  An Arial or Times New Roman or other common default font is acceptible for Word; and italics or bold letters are OK to use in these fonts.   
Definitely inquire before deciding not to submit because of the following! We like exceptions. Generally do not use: layout formatting such as nonstandard justifying or spacing between or within lines or words;  borders or box lines; bullets or auto-formatted paragraph numbering; formatted footnotes; superscripting/subscripting; underlining; strikethrough; centering by tabs or spaces; etc.  It will interfere with our alignment on the page and our handling of text.  Instead, please indicate any special treatment clearly within the text, and limit the frequency.  Footnotes may be noted by regular bracketed numbers in the text and appear as regular numbered paragraphs at the end.  Do not use different sizes of font in the piece.  (But you may specify that a paragraph is to be of smaller or larger font than others.)  Use black text on white background.  The final published form should approach what you intended.  However, if you disregard these requirements and JPT accepts your piece anyway, it will be deemed ordinary and routine modification if JPT changes any of the relevant features.
***Your submission must be as text pasted within the body of your email or as a file attachment to the email.  JPT is not responsible for loss or mangling of unsolicited submissions.  You should of course have backups of your submitted item.     
When you submit, indicate what name if any you want the item published under, and whether you wish for your email address to appear so that readers may contact you.  You may include for JPT: a second email address, a physical mailing address, and/or a telephone number.  If you want a brief  bio or contributor's note to appear in Rogue's Gallery, you may include it with the submission or wait until the piece is accepted.
THE STANDARD AGREEMENT FOR CONTRIBUTED CONTENT
(The lengthiness is for mutual benefit.  If your work matters, so does this.)
1) Solicited or unsolicited items may be submitted for prospective publication in the online Journal of Provincial Thought (JPT or journal).  Pecuniary compensation is in your dreams however wild.  By submitting an item, you represent that you have read and do accept this Agreement and the Submission Guidelines (hereby incorporated by reference as part of the Agreement), that you hold all rights necessary to submit for publication; you are wholly and solely responsible for complying with copyright laws and for all consequences arising out of your failure to do so.  What's more, publish here and you agree to fully indemnify Provincial Thought Press and all others against harms and consequences arising out of copyright deficiency on your part. 
2) Upon submission of your item for publication, you will elect whether or not to have your true name (with or without contact information) included in the journal.  Default action will be to publish a byline name if supplied.  
3) Unless otherwise agreed in writing (including email) by Contributor (you) and Provincial Thought Press (PTP) (us), The Parties (you and we) agree that: 
      A) By submitting an item, Contributor grants PTP the nonexclusive right to publish it in the journal, with any ordinary and routine editorial modifications PTP deems appropriate, and any extraordinary modifications acceptable to The Parties. 
      B) PTP agrees that we will restrict the published item (or portion thereof, if apportioned over multiple issues) specifically to the journal issue in which it appears; that is, PTP may not publically present it separately or in any different issue, journal, collection, creative work, etc. (provided that PTP may use brief quotes and extracts in promotional or editorial work elsewhere).  However, it may be kept "on server" (viewer-accessible as an integral part of the entire journal issue or inaccessible in the website) for one year from initial publication, and thereafter unless and until Contributor notifies PTP in writing (including email) that Contributor wishes to remove it.  At any time while rightfully "on server," the item may be made inaccessible or accessible; may continue to appear as part of the journal if the website is moved to a different or additional server or domain; may appear in multiple browser and internet access formats; may exist in primary and backup files or folders on computers and storage media; and may by PTP be adapted for and produced in internal-use (nonpublic) hardcopy (print) versions of the journal issue or other internal-use media form of the issue. 
      C) REMOVED 
      D)  PTP will try to be reasonably prompt in notifying Contributor as to whether or not the submission is to be scheduled for publishing, and when, but due to the stunning volume of submissions received, can make no promises.        
      E)  PTP reserves indefinitely the absolute right and discretion to remove (delete) any published item from a journal issue, without notice or obligation to Contributor.  The removal may be permanent or not, at the continuing discretion of PTP, whose right to present the item in the issue it was removed from continues as elsewhere provided. 
      F)  PTP may at any time edit or modify (retroactively and prospectively) any item presented in a journal issue, in any way acceptable to The Parties.  Ordinary and routine modifications are conclusively deemed acceptable by The Parties. 
      G)  A Contributor's item appearing in the journal is typically subject to the two respective sets of rights of The Parties.  Contributor retains all rights residing in the item as it existed when submitted, subject to the rights granted to PTP.  The rights of PTP bear essentially upon presentation, which rights can reside in (but are not necessarily limited to) editorial modifications or adaptations, illustrations, accompanying commentary, font and color selections, positioning in the issue and layout on the page; and which rights include the defined right to present the item and to act in accord with this Agreement.  We permit simultaneous submissions and even simultaneous publication, unless conflicting rights have been granted to someone else.  Contributor remains free to submit elsewhere the original submitted item or to do anything with it that is consistent with the rights granted to and otherwise held by PTP.  Since both Parties typically have rights in the presented item, requests of permissions for use might often require permissions from both Parties. 
      H) If the Parties agree to departure from this Agreement or Submission Guidelines in one or more respects, the remaining provisions shall remain in effect to the fullest extent that is not inconsistent.
      I) Letters, comments, notes, opinions and such sent to the Journal, that are not clearly marked "private" or "not for publication," become the property of PTP, who shall owe the sender no obligation concerning them. They are not considered Submissions or Contributions. They shall be published or not and kept at the discretion of PTP.
Provincial Thought Press
and
The Journal of Provincial Thought
APRIL 1, 2007
* * *
  ALL CONTRIBUTORS PLEASE COPY & PASTE, OR KEY IN, THE FOLLOWING, ADD REQUIRED INFORMATION, AND RETURN ALONG WITH YOUR SUBMISSION:
"I HAVE READ AND DO UNDERSTAND AND ACCEPT THE STANDARD AGREEMENT FOR CONTRIBUTED CONTENT, HEREBY INCORPORATED BY REFERENCE, AND ACCORDINGLY SUBMIT FOR PUBLICATION IN THE JOURNAL OF PROVINCIAL THOUGHT MY ITEM:"
[NAME OF YOUR ITEM]
[YOUR NAME]
[CONTACT INFORMATION--at least 1 email; physical address and phone if you wish]
[DATE]

To Current Issue

To jpt Archives
 Copyright 2007-2011 All Rights reserved